Join Our
Thriving Clinician
Community
Balance Work and Life
the SMART Way
Join Our
Thriving Clinician
Community
Balance Work and Life
the SMART Way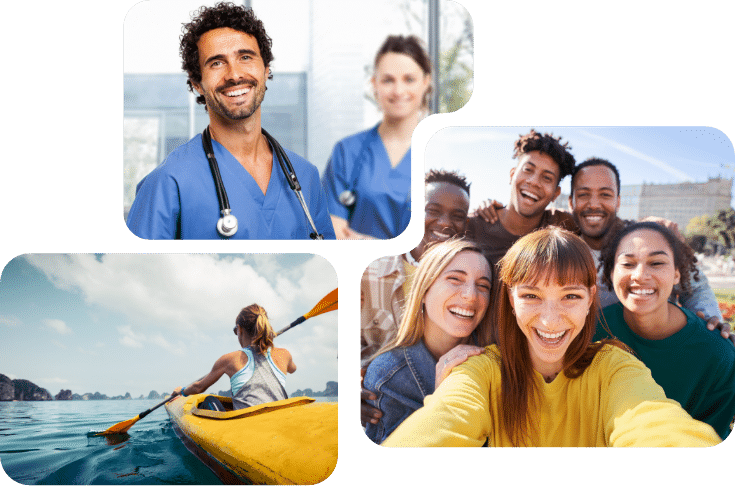 You can count on us to find the best opportunities that check all the boxes for a win-win at work and life. To the SMART team, our job is more than transactional—it's the creation of a valued relationship. We take the time to truly get to know you so that we can connect you with a great locum tenens opportunity that fulfills you in every way.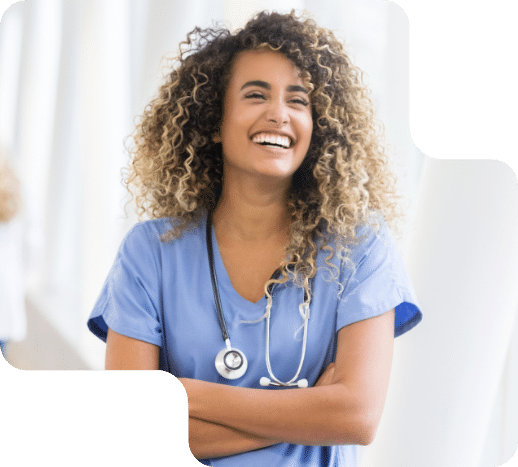 We Are Experts at Matching You With Opportunities Within Your Specialty
SMART's expertise enables us to match clinicians to locum tenens opportunities
across five clinical specialties.
Refer a Colleague to SMART and Get Rewarded
Know an exceptional clinician looking for a locum tenens opportunity?
Send your smart friends our way and get up to a $2,500 bonus once your referral works 20 Shifts or (160 hours).*
Simply complete and submit the referral form —we'll take it from there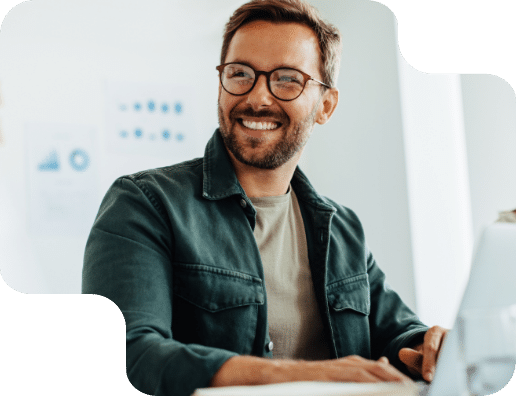 Real Clients. Real Clinicians. Real Results.
I am proud and fortunate to be a part of SMART and it's been nothing short of a stellar experience. They have a dedicated and committed team of recruiters and travel team members who are always there to help you. They are meticulous about accurate payments. I recommend this company to anyone that would like to do locum work and cannot imagine working for any other group.
Thank you so much for giving me the opportunity to land my dream job. I really appreciate everything you guys did for me.
Thank you so much for arranging this for me. I remain impressed by the seamless job that everyone at SMART has done. It allows me to perform at my best, provide excellent patient care, and impress your clients.
I cannot tell you how much I have enjoyed working with SMART this past year. Thank you for giving me the opportunity to work with such a professional company like yours.
SMART does an excellent job assisting us with the credentialing process. I appreciate all of your help. You have an amazing credentialing team.
SMART listens to our needs and finds the right candidate for our openings. They don't just send us any candidate. I really feel that they have our best interest in mind and represent our radiology group well.
It is an absolute pleasure to work with SMART. We have worked with a lot of agencies and contacts throughout the years and SMART is truly professional!
SMART provided us immediately with over 20 shifts a month of emergency medicine coverage within a two-week period. All the physicians are ABEM certified and hold several years of ER experience. We are more than pleased with their work.
I have worked as a locums physician for over 10 years and SMART's team stands out for their highly personal touch, understanding of my particular needs, thoroughness and persistence with the often-frustrating credentialing process. They have been explicit in sharing with me that they value our relationship, and they show it…
SMART has done an excellent job for us. They found us a quality ABEM certified, experienced physician in short notice and have provided us with an ABEM certified locum tenens physician as well.
After working with several large groups & hospitals directly, I was initially hesitant to work with a 'locums' company.  Partnering with SMART turned out to be one of the best professional choices of my career.  Their onboarding and scheduling process was seamless, their rates are excellent, and I now have more control over my schedule than ever before.
SMART is a great choice for a dependable locums company. From initial contact, onboarding and day to day physician support, SMART is top notch in their responsiveness and professionalism. Physician compensation is also fair and very competitive.
SMART has been a great resource in finding great work opportunities with competitive rates. The service has been second to none. I'm glad I've found SMART early in my Locums career and hope to continue to work with them for many years to come.
I have been working with SMART since 2022. Since the first communication the experience has been great. The entire team is very communicative, rapidly responsive, and professional. I look forward to continuing to work with SMART and recommend it to other colleagues.